Product Description
Mobile Waterproof Board Trolley Operate
In the construction of underground tunnels, tunnels constructed with composite linings are used. In order to avoid water leakage, the tunnels need to be laid with waterproof materials, and the waterproof board is the main component of the waterproof materials. Currently, the usual construction methods are manual laying, but due to the heavy weight of the waterproof sheet rolls, moving the waterproof sheet rolls is very inconspicuous and time-consuming, requiring more manual assistance during laying, and the labor intensity of workers is high.

A waterproof board trolley capable of automatic feeding, comprising a mast assembly, an arched track and a waterproof board traction mechanism; the bottom of the mast assembly is provided with a wheel set, and the side of the wheel set is provided with a jacking cylinder The wheel set includes an upper wheel and two side wheels. The wheels on both sides are arranged below the upper wheel and are arranged at intervals. A T-shaped gap is formed between the upper wheel and the two side wheels to match the rail; the arch The water-proof board traction mechanism is movably installed on the arched track for traction of the water-proof board, and the water-proof board traction mechanism is connected with a driving mechanism that drives it to move along the arch-shaped track.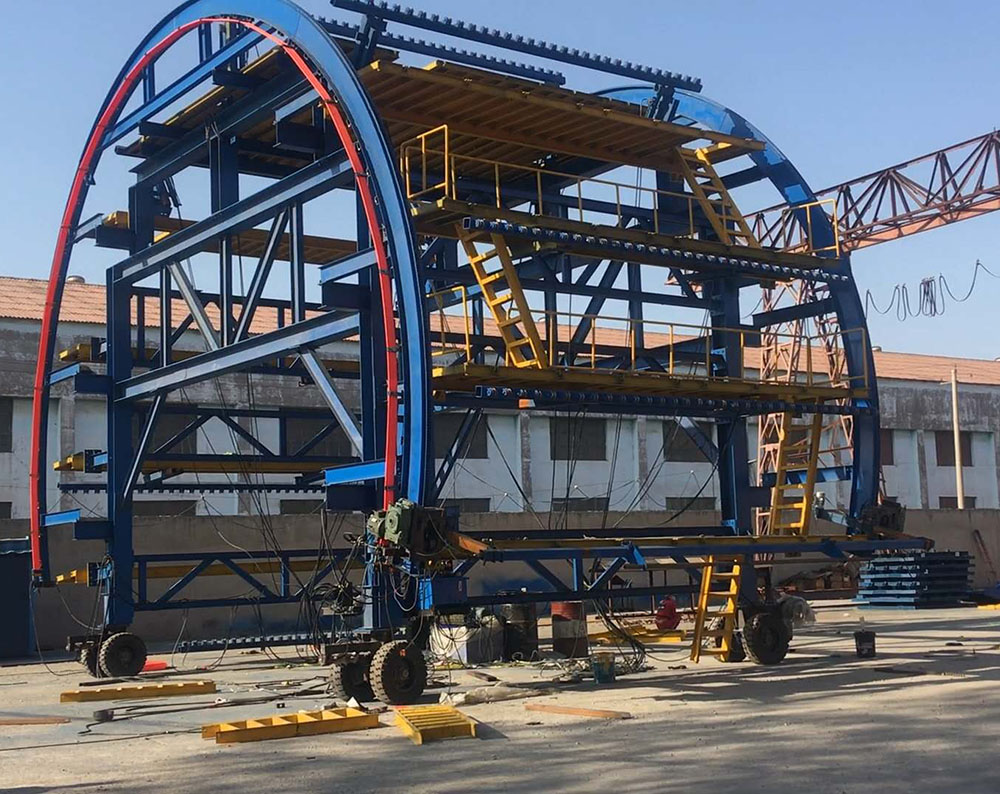 product feature:
* It is widely be used in all kinds of tunnel concrete construction
* The product is easy to use and flexible to disassemble.
* More times turnover, low cost amortization.
* The appearance of concrete is well quality.
* Save labor cost and reduce project cost.
Advantage:

● light weight;
● simple, strong and stable structure;
● moved, mounted and stripped easily;
● strong reusability;
● small deformation under force;
● adequate space under traveler and providing a big space for bars and formwork construction operation.

Our Company
Lijian Formwork is a professional manufacturing enterprise specializing in construction formwork, steel structure and mechanical equipment. It can provide construction enterprises with a series of high-quality services such as formwork and steel structure engineering technical consultation, scheme design, processing and production, sales, leasing and on-site technical guidance and installation.
The company is affiliated to Beijing Lijian Engineering Technology Co., Ltd., Shandong Lijian Formwork Co., Ltd., and Anshan Lijian Engineering Co., Ltd. The company's processing bases are located in Tai'an City, Shandong Province and Anshan City, Liaoning Province. Relying on advanced technology and strong processing strength, the company's business has developed rapidly. Since its establishment, the company has participated in hundreds of major domestic projects. The company's product system is widely used in infrastructure construction fields such as high-speed railways, subways, water conservancy, expressways, underground pipe corridors, and municipal engineering. It has the characteristics of reasonable structure, convenient operation, reliable quality and high cost performance. It has established a good cooperative relationship with China Railway, China Railway Construction, China State Construction, China Hydropower, China Communications Construction, China Power Construction and other construction companies.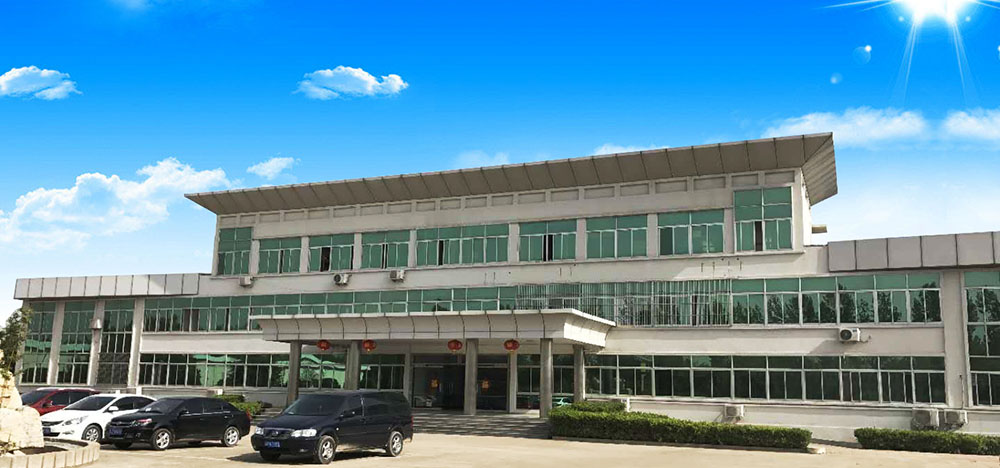 The company's business has expanded to 15 provinces, cities and autonomous regions across the country, and exported to the United States, the United Arab Emirates, Cambodia and other countries. At the beginning of its establishment, the company took quality and technology as the foundation of the company, and took the lead in obtaining quality certification and applying for a number of national patents. Product quality stability and technological advancement are at the forefront of the industry.
The company takes "credibility first, users first" as its corporate purpose, "quality for survival, innovation for development" as its business philosophy, and wins the trust of construction units with innovative technology and high-quality services to create good economic and social benefits for them.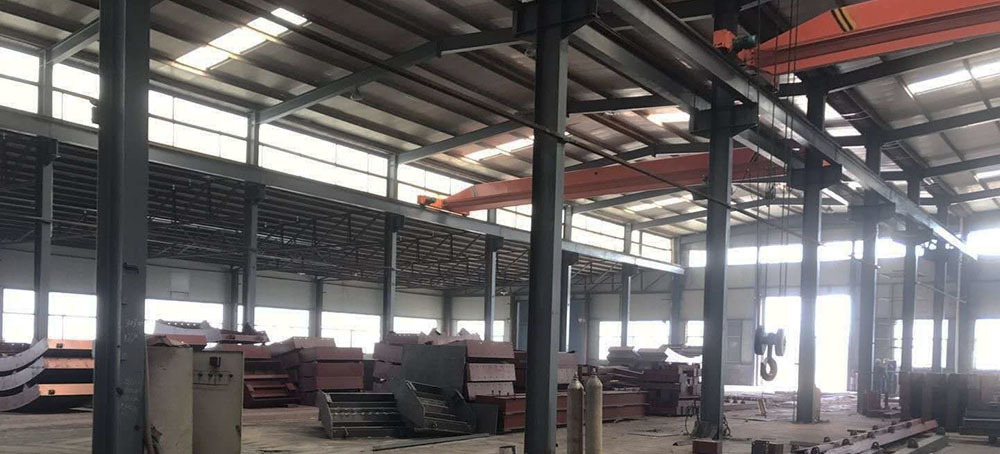 Value-added services:
Provide construction plan for civil engineering and cooperate with Bidding for Party A.
Provide early product design and the most cost-effective scheme.
After sales service and technical support during construction.
Free product improvement scheme.