Product Description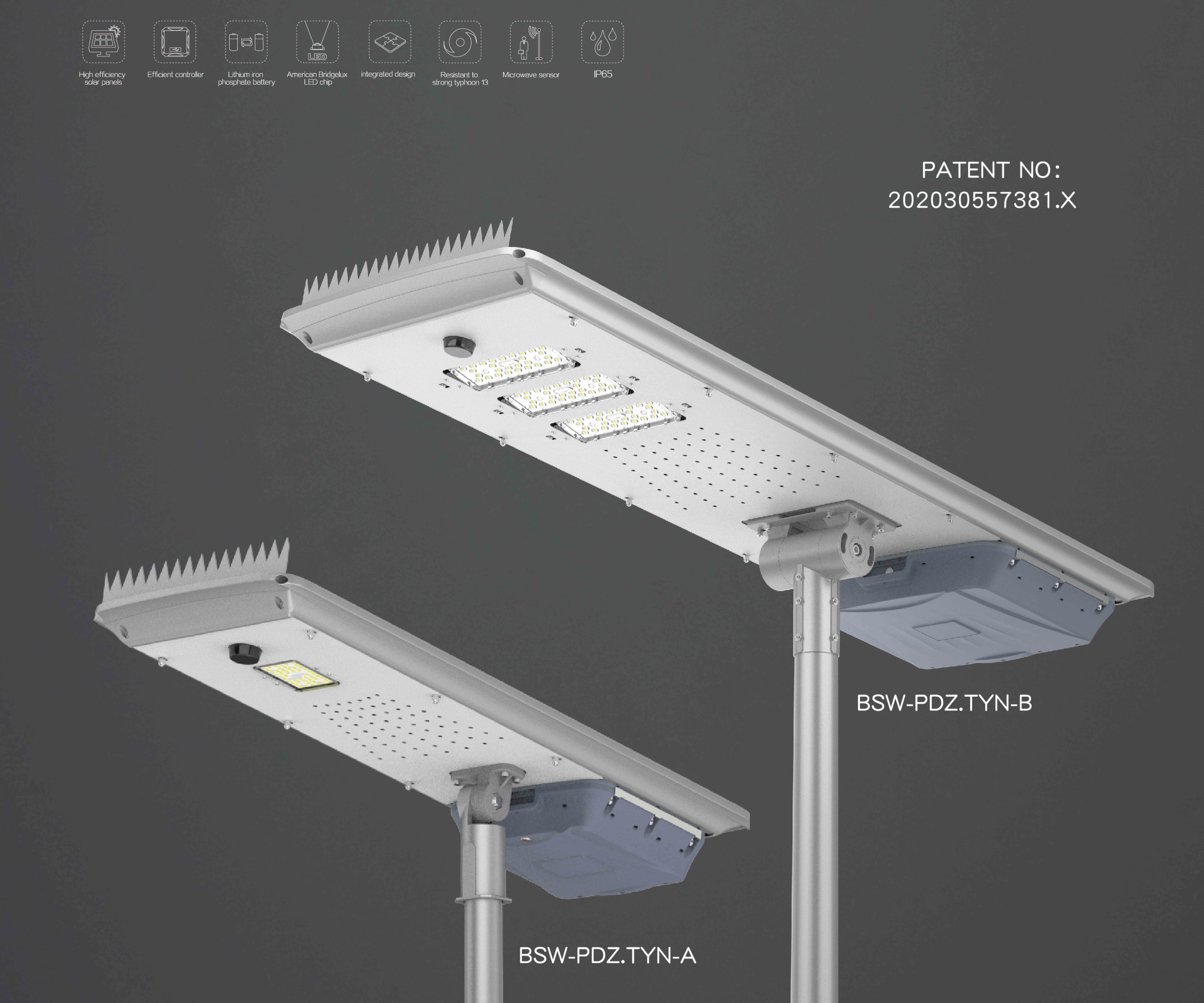 Advantage
1. The only innovative design on the market
2. Double-sided solar panels can increase power generation by up to 30%
3.180 degree adjustable bracket, suitable for various roads
4. The maximum wattage can reach 200 watts, specially designed for engineering
5. Light control and motion sensor control
Specifications
BSW-PDZ.TYN——CLIMBERS

Type

BSW-PDZ.TYN-A

BSW-PDZ.TYN-B

Production Specification

Mono-custalline solar panel(W)

65W

160W

Lifepo4 lithiumion battery capacity(WH)

512WH(12.8V/40AH)

2048WH(25.6V/80AH)

Number of LED chips(pcs)

48

96

Human infrared sensor

√

√

Battery heating

/

√

Product net weight(kg)

To be confirmed

To be confirmed

Product size(mm)

1210x420x315

1630x610x350

Controller type

Button type high-efficiency

Controller

Button type high-efficiency

Controller

Product performance

Light power(W)

20W-30W

80W-100W

Color temperature(K)

5700K

5700K

Rated luminous flux(lm)

4200lm

14000lm

Operating hours

(hour)

Full bight mode

11.5

10

Dimming mode

46

40

Switch light sensor threshold(lx)

30

30

Ambient temperature

Charge temperature

0℃~60℃

-40℃~60℃

Discharge temperature

-20℃~60℃

40℃~60℃

Storage temperature

0℃~45℃

0℃~45℃

Installation parameters

Effective projection area(f2t)

2.06

2.69

Actual projectde area(2ft)

1.72

2.24

Wind resistance(km/h)

177

209

Suitable pole diameter(mm)

Φ76

Φ76
Products Details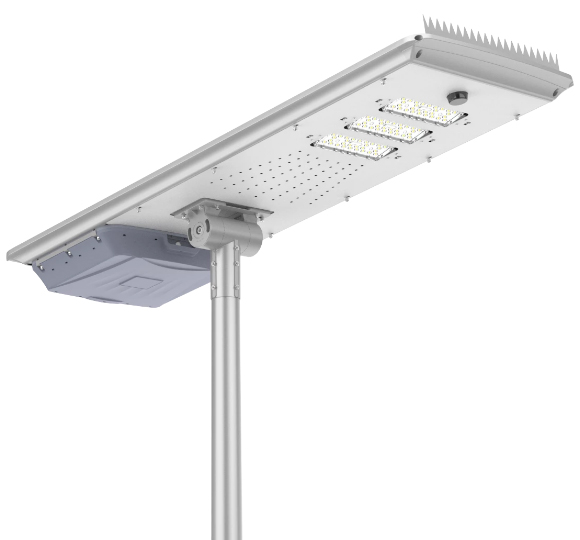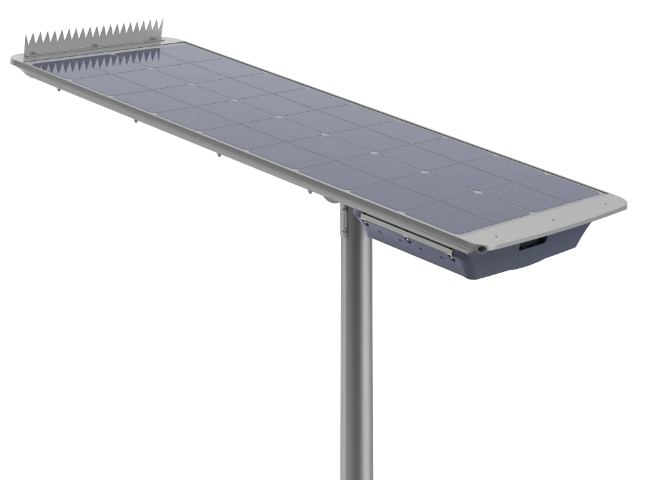 Lamp Display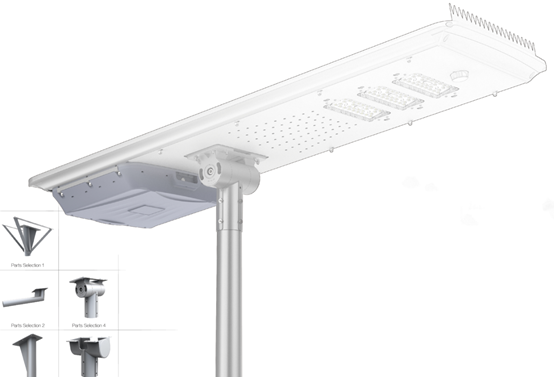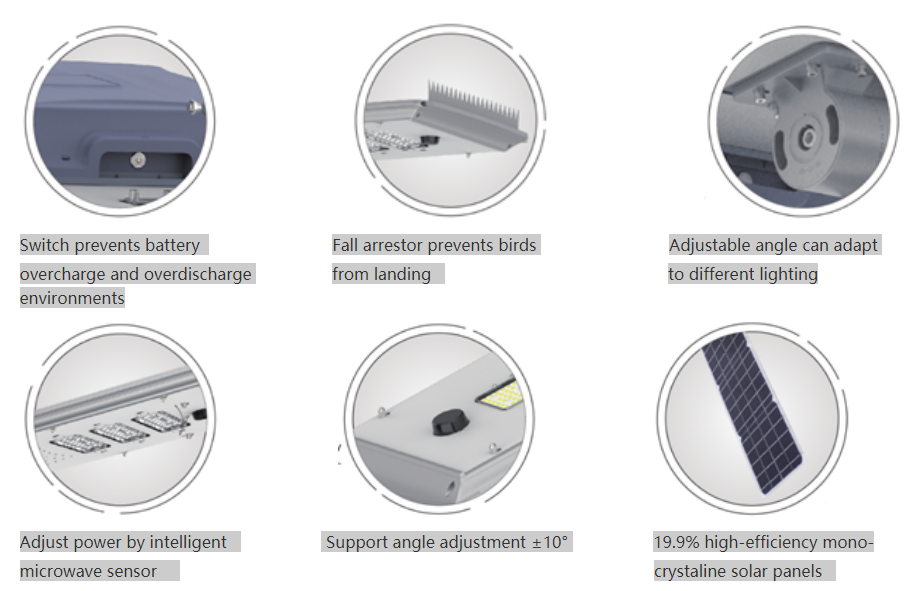 Lamp Structure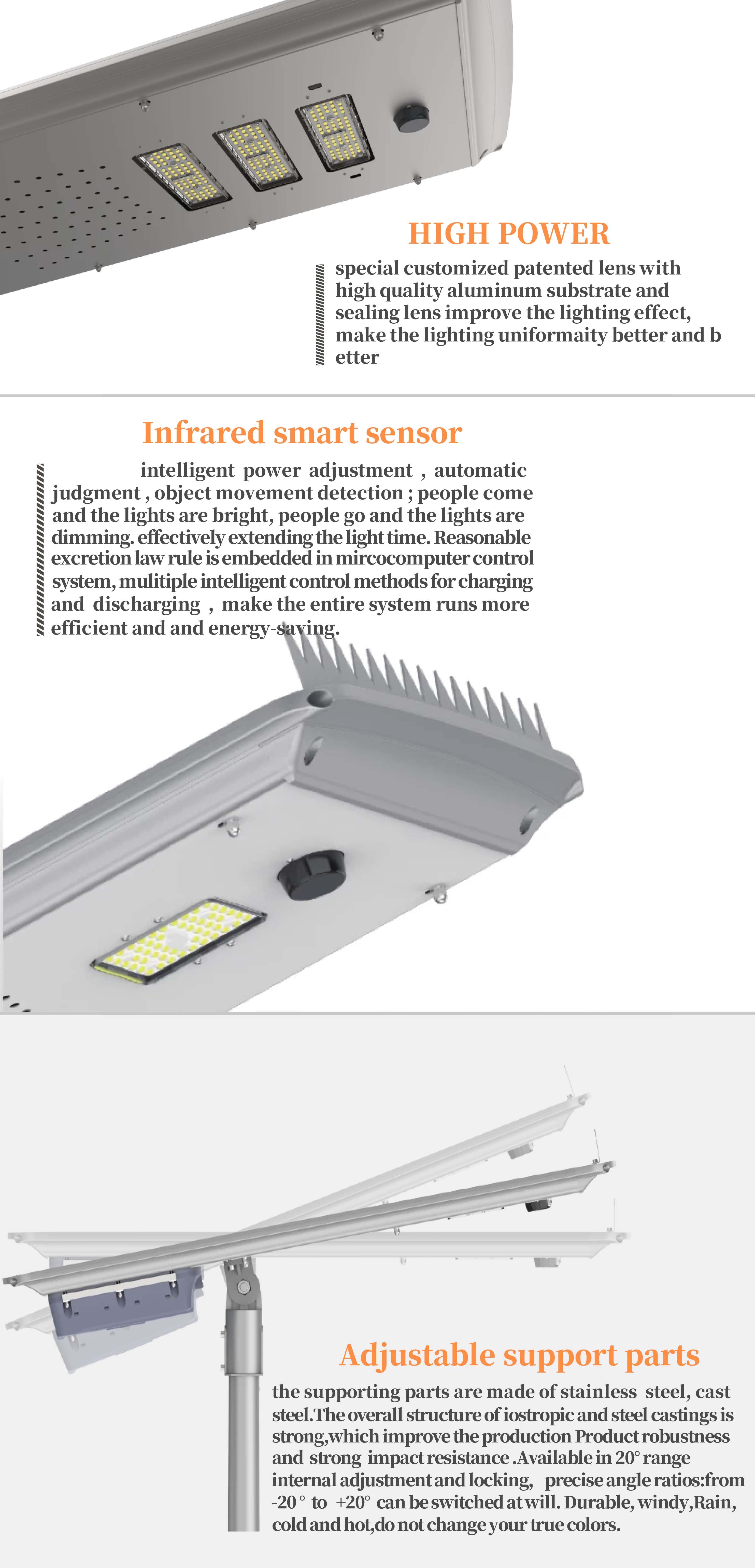 BSW-PDZ.TYN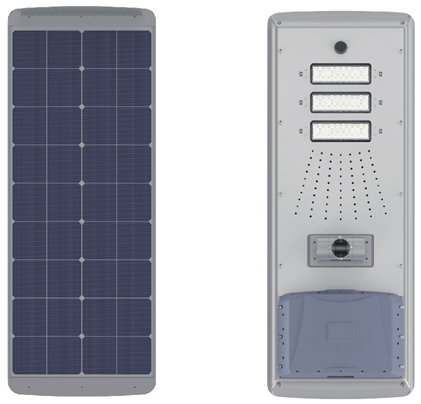 Brief but not simple
Climber integrated Solar Street Light is very simple, no need to bury the battery, no need to make complicated wiring or settings.All you need to do is to fx the lamp on the light pole It wil autometically tumn on at night, and turn off automatically at dawn. Automatically dimming method to save energy if there is no body, but when you are close, it will rmmediately iluminate you with four tines of the brightness.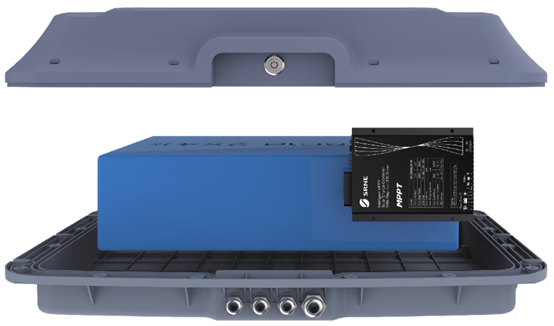 Integrated storage&control battery box
Use high-quality ifepo4 battery, built-in control modude to stabilize voltage and lmit current, intelligenty detect battery voltage, to protect the lithium battery pack effectively, avoid the battery pack to be damaged when the input voltage is too high or the outpust voltage is too low, prolong the service ife of the bettery, its structure is simple, the performence is stable, and it is easy to maintain.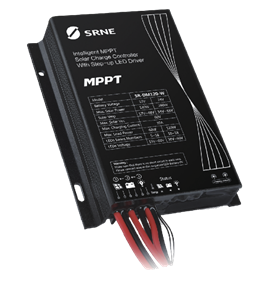 Smart Control
Intelligent power adjustment, automatic weather judgment, reasonable excretion rule planning and embedded microcomputer control system, multiple intelligent control methods for charging and discharging, make the whole system more efficient and energy-saving.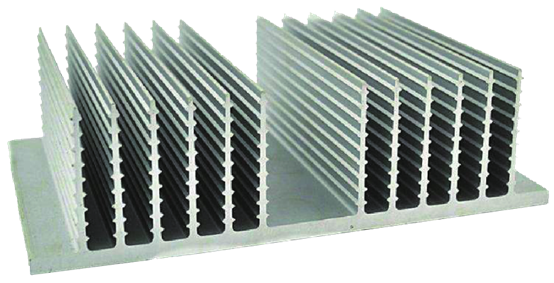 Excellent thermal conductivity, large heat exchange area, conducive to Speed up the heat exchange and take away more heat to achieve ideal heat dissipation effect.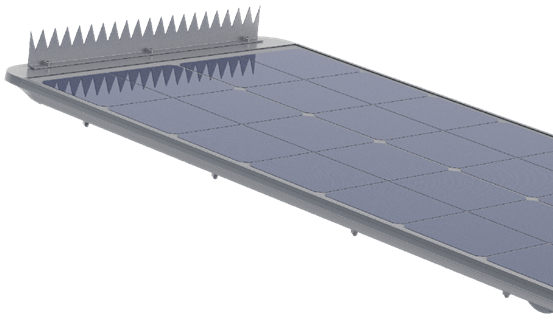 High-efficiency
solar panel
The selection of materials is strict .Qualified cells are selected by mary timnes tests and sort, then adopt special lamination process to ensure the bonding strength between EVA,the tempered glass and backplane The utility model has the advantages of good performance, long service life and high power generation efficiency.
Smart Microwave Sensor
The smart battery control system can automatically adjust the lamp output power according to the battery capacity, effectively extending lamp working time, even in continuous rainy weather, can ensure the solar street lamp work continuously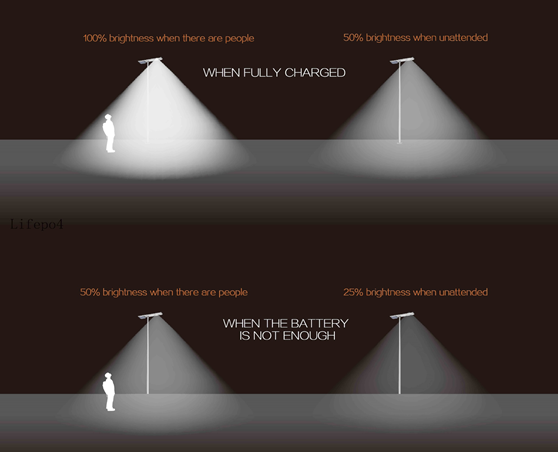 For examnple: when the battery is full, the lamp standard output power (100% brightness when there are people, 25% brightness when there are no people)When the battery is not enough, reduce the lamp output power(20% brightness when there are people, 5% brightness when there are no people)
Product Description