Product Description
75cm lakeside solar lighting

Solar courtyard lamp series lighting is a decorative and lighting source configuration commonly used in garden scenic spots, cultural and leisure squares, pedestrian streets, commercial streets, residential quarters, and both sides of the carriageway. It is a decorative lighting product. The pole material is diverse, the light source is used flexibly, and the structure is in various forms. It is an organic combination of beautification, lighting, and greening, and the perfect crystallization of light and shadow, light and art.
dvantage of solar garden light
Anywhere / Anytime – The solar powered Street Light can be used in any location*. Since no electrical grid is required, it can be installed on buildings, in parking lots, in remote locations simply by hanging it on a pole. Improved Safety – The solar powered street light does not require connection to an electrical grid. It is safer and easier to install. In the event of a power outage, the light remains on. This reduces the chance of car accidents and the constant light deters theft/vandalism from nearby businesses.
Solar charging, no need to pay electricity bills, saving cost.
LED Light, High brightness
Die-casting aluminium material, anti-aging /anti-rust
Simple and elegant design, perfect for all kinds of outdoor scenes
Wireless, Easy installation, saving time.
Long lifespan, energy-saving, environmentally friendly.
Good sealing performance, IP65 waterproof level, easy to deal with all kinds of weather
Auto identify day and night
Product application area: Garden/ Courtyard/ Road/ Park/ Street/ Pathway etc.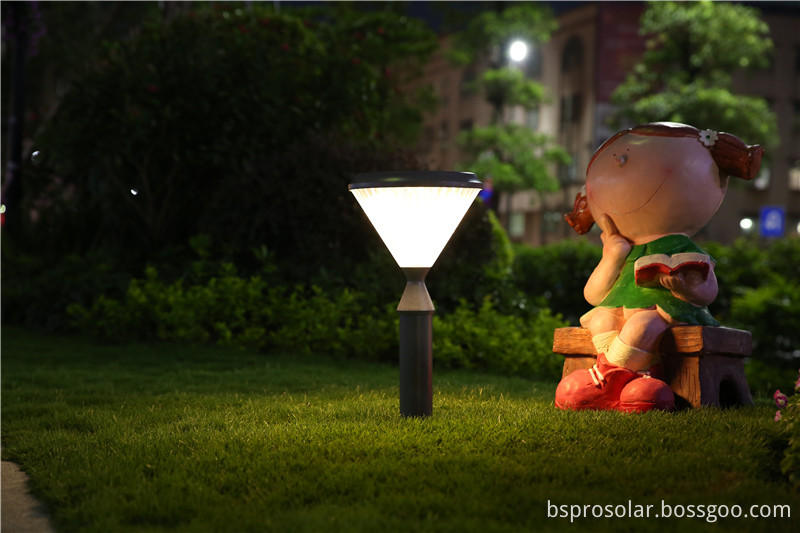 1. SUPER BRIGHT LED DESIGN: Top conversion Sunpower Solar Panel to fully charge LifePo4 battery efficiently. Pyramide-Shaped Light Effect with 100lm super bright illumination to beautify and lighten up your garden every night.
2. HIGH EFFICIENCY & ECO-FRIENDLY:Pyramide - shaped LED lights of this decorative solar lights outdoor are powered by solar panel (located on the top of the cap), which give off glowing light that lasts up to 10-12 hours (no extra electricity needed); 100% SOLAR-POWERED. White led solar lights stay lit all through the night and into the morning. Enjoy free lighting of this solar powered path light glass for whole night!
3. EASY INSTALLATION: No wiring is required for this Solar Lights Outdoor, as long as put it to place where you want. The Solar Lawn Light is very easy to install and ideal for outside decoration to provide a romantic and vibrant mood
4.AUTO ON/OFF ENERGY SAVING & WHITE DECOR: The automatic solar powered light has a solar panel that absorbs sun light during the day to convert sunlight into electricity to recharge the LiFePo4 battery (included). Solar power lights automatically turn on at night and turn off at dawn which enables led pathway light conserves battery life for when it's needed most. solar path light white is a perfect addition to your garden.
5. Weatherproof Design: No worries about rain, snow, frost, or sleet. Rugged classical aesthetic glass and the stainless steel mounting rod construction gives the longest-lasting life for the LED lights!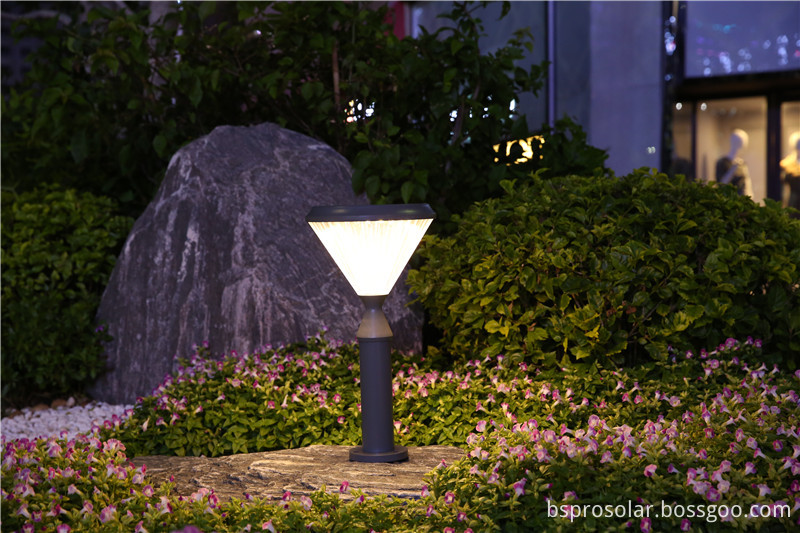 Product specification:
Solar panel:5V 4.5W
(Monocrystalline Silicon type
Li-ion Battery : 3.2V 7AH
Charging time : 3-5Hrs
Working time: >12Hrs
Working mode:Light control+Switch
Body size : Φ26*H50CM
Material:Aluminum+PC
Body color:black
CCT: 3000/6500K
Luminous : 190LM
Ra: >70
LED type:SMD2835
IP: IP65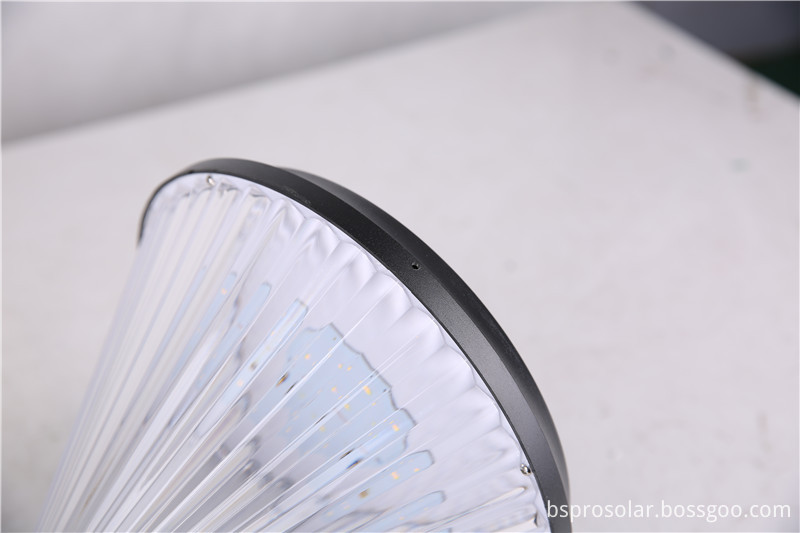 Product Features:
1. Grade A monocrystalline solar panel, high efficiency solar cells. Lifespan reaches more than 25 years.
2. LiFePO4 lithium battery. Lifespan reaches more than 2,000 cycles
3. Automatic light control.
4. Branded LED chips . Lifetime up to 50,000 hours.
5. Die-casting aluminum light shell. Anti-corrosion, anti-oxidation. High-impact PC cover.
6. Easy installation, no cabling, no trenching.